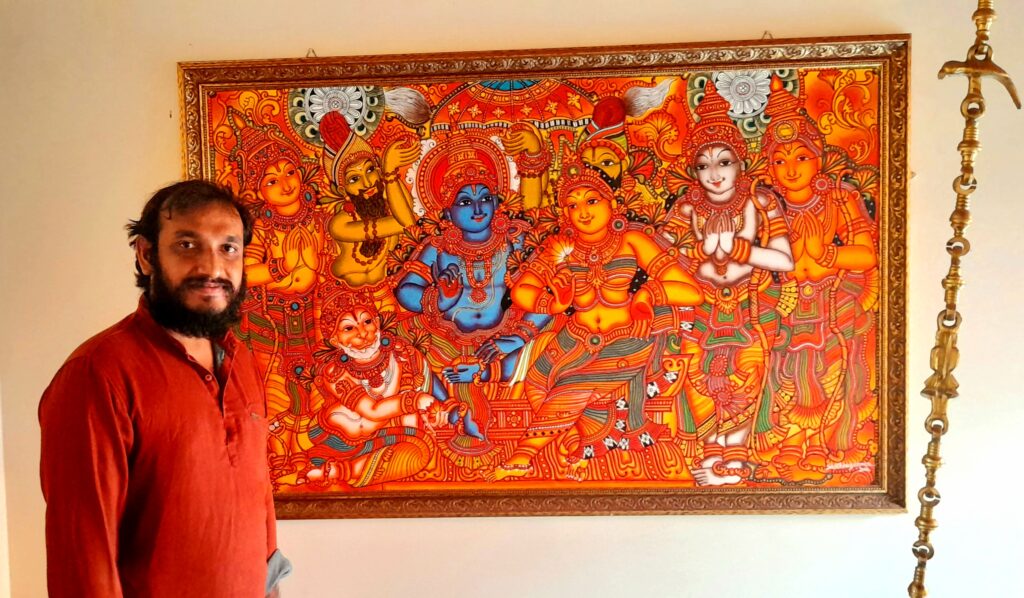 Mayoogha Murals
Mayoogha Murals, an online art gallery-Guruvayoor is an innovative initiative by Mural artist Sastrasarman Prasad.
Vision
Keeping with the latest trends of the art market, Mayoogha art has come up with best solutions for a viewers of mural arts from traditional paintings, sculptures, and installations and experimental art and started an online art shop where a buyer can opt to select and order a piece of mural paintings, traditional art, modern and contemporary art of his or her choice from a variety of collections.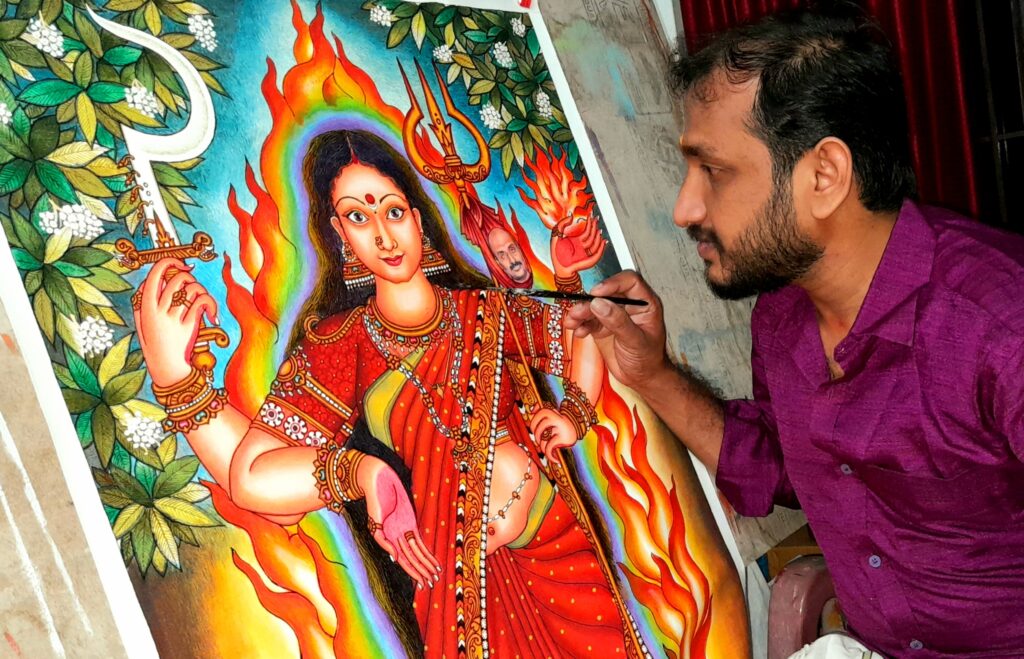 Contact Sastrasarman Prasad for Colourful, attractive and Marvellous mural paintings.